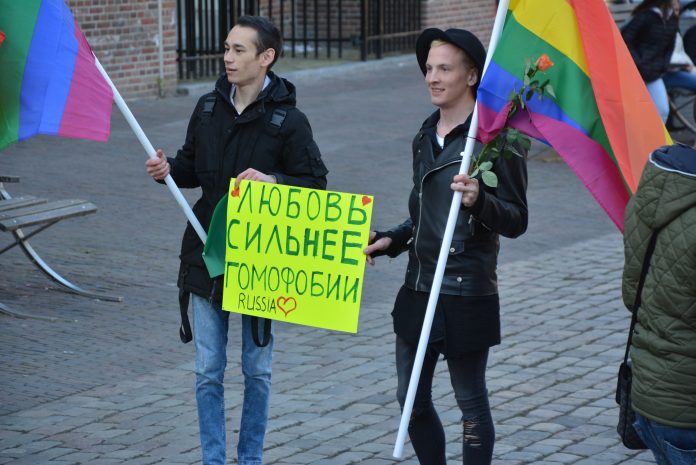 Yesterday a few hundred people gathered at the Homomonument in Amsterdam to show solidarity to the victims and protest against the abuse of gay men's human rights in Chechnya.
The message aimed at Chechnya's government was clear: the LGBTI community worldwide is more united than ever and will not tolerate humans rights abuse anywhere.
Amongst the speakers at the demonstration were Tanja Ineke, the chairman of COC, the Netherlands largest LGBTI organization, Amsterdam's City Councilor Eric van der Burg, speaking on behalf of the Mayor of Amsterdam, a representative of Amnesty International and Elie Karam, ex-refugee and LGBTI activist.
Below are the speeches in Dutch :
Closing the demonstration, activist Elie Karam, a refugee himself,  delivered the  powerful speech in English, shown at the top of the page.